Unlimited, Fixed Price Graphic Design Service
Tired of spending too long sourcing and producing your own graphic designs? Or need additional design support throughout the month? Then you'll love Designs Unlimited! Our unlimited, graphic design service has you covered and our UK based, talented design team will handle all your design needs for a fixed price £299 monthly fee including the cost of buying stock images! You can also use us to produce a wide range of Graphic Design assets such as…
7 Day Free Trial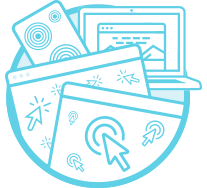 Display Adverts Design
We design adverts for Google Adwords, LinkedIn, traditional print publications and more.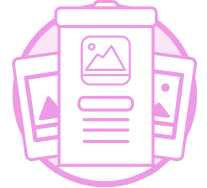 Point of sale graphics and posters
Bring your point of sale and simple exhibition graphics to life with our on-demand service.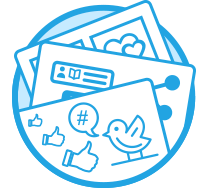 Social Media Graphics
Bring your social media and blog posts to life with professionally designed graphics.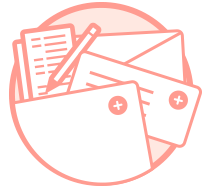 Stationery, forms and case studies
We'll design / update your business stationery, forms, case studies and more.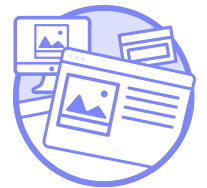 Website Graphics
We'll update your web banners or other web graphics, helping keep your site fresh.
Basic Photo Edits & Manipulation
Simple image edits, background cut-outs, re-colouring, image resizing and cropping included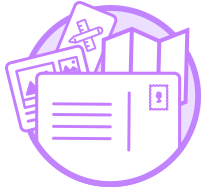 Flyers & postcard design
Need to create a simple flyer to promote your service? We'll design / update these too!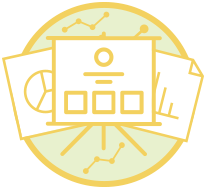 Powerpoint Template Graphics
Need background graphics or simple design elements for your presentations? That's ok too.
Why Choose Designs Unlimited…
A modern marketing orientated business needs an ever increasing array of graphics to support their business, display advertising, social media marketing and more. We'll get all of these produced for you with the cost certainty of one flat-rate monthly fee.
Unlimited projects
Submit as many design requests as you need each month.
Royalty Free Photos
Supply your own, or pick from Fotolia – included
Dedicated Designer
You'll be matched with a dedicated designer with team backup.
Unlimited Revisions
Need it revising? Unlimited revisions included.
Native Adobe Files
Native adobe files available for your peace of mind.
Next Day Creative Rounds
Design requests are assigned the next business day. Typical turnaround 2 to 3 working days.
Unlimited Brands
Work with multiple brands? That's ok. Just bear in mind response times.
Dedicated Account Manager
Single point of contact for on-boarding and support.
No Contract
No long term tie-ins. No longer need us? Cancel anytime.
What Our Customers Are Saying
Don't just take it from us, let our customers do the talking!
"Very pleased with the service, excellent communication and generally a feeling that you are dealing with a business that really cares about customers."
"Seldom do you come across a company that goes to such great lengths to fulfil ones requirements. Despite numerous requests and alterations, these have always been met with skill, patience and good humour."
"I have been delighted with both the quality of work and the efficiency of the team supported by their very slick online system. My graphic design jobs go smoothly and I would certainly recommend them to others."
Frequently Asked Questions
What does unlimited really mean?
Exactly that! You can send us unlimited design requests and we'll work our way through them as quickly as possible. You pay a fixed price no matter how often you use us.
How fast do you turn around design requests?
We work in next business day creative rounds. Every request or revision will take at least 1 business day – sometimes more. Our typical turnaround is 2 to 3 working days. Simple jobs get completed faster than complex ones. Multiple requests will take longer than 1 creative round. What you get back and how quickly depends on each individual request. Please bear in mind a revision is treated as a separate request.
How does your 14-day guarantee work?
We offer a 14-day risk free 100% money back guarantee. The guarantee covers the first 2 design requests within the first 14 days. If you are dissatisfied with the first two designs we produce for you, simply let us know within the first 14 days to qualify for a full refund. You can find out more about our 14-day guarantee here.
I regularly need fast turnarounds. Is this for me?
We work quickly – but if you need help today we recommend you use your existing agency or local freelancer. To ensure quality and consistency we follow a strict design process and handle all requests in the order in which we receive them.
What are Adobe Files?
The Designs Unlimited design team use Adobe design packages to create original artwork. If you need access to the original artwork files that's ok. Just let you designer know which files you need and we'll supply them to you.
Sounds great! How do I get started?
Get started by completing our online registration form. Next, one of our team will take you through our on-boarding process. This includes scheduling a kick-off call and ensuring all your creative/brand assets are transferred to our team. Once that is complete you'll be ready to use our service. The average client is on-boarded in 1-3 business days.
Ready to Get Started?
No risk 14-day money back guarantee.