Your #1 Unlimited Graphic Design Service
All your essential graphic design tasks produced on-demand by our friendly, professional graphic design team.
Get Started
Unlimited Graphic Design Requests, One Flat Monthly Fee
Don't have the time, or budget, to get all your essential everyday tasks completed? Then you'll love our simple, affordable, on-demand unlimited graphic design service for marketers, entrepreneurs and start-ups.
Unlimited design requests
Send us an unlimited number of essential everyday graphic design tasks and we'll get them back to you as quickly as possible. Typically within 2-3 working days.
Unlimited revisions
We want you to love our work, so there's no limit on the number of revisions you can request. If we haven't quite met your brief, let us know and we'll revise the design.
No contracts, cancel any time.
There are no contracts to sign, no setup fees and no cancellation charges. Just one low monthly fee and a friendly dedicated team to support your requests.
Want to improve your brand and your graphic design assets?
How does it work?
It's as simple as 1,2,3! Start by signing up to our service and we'll match you with one of our professional designers. Next, tell us what you need and we'll get the job done for you. If you need a revision, no problem! Unlimited revisions are included.
1. Subscribe to Designs Unlimited
2. Your Account Manager will set up your personal client portal and help you through our onboarding process (it's very straightforward!)
3. Submit your first design request form
4. Your dedicated professional designer, will get started on the design for you
5. We'll notify you when your design is ready for your approval or feedback
6. Need amends? No problem. we include unlimited revisions, if required
7. All objects and artwork are stored in your personal client portal accessible 24/7
Design for Marketers
Constantly find your marketing budget being eaten up by multiple design requests? Or, worse still, that your colleagues seem to think you are a designer! Then you need Designs Unlimited!
Design for Entrepreneurs
Your business is growing and, to accelerate your growth, you need a flexible, reliable, high quality way to produce your marketing assets. You need Designs Unlimited!
Design for Start-ups
Feeling overwhelmed at the amount of collateral you need to promote your new business? Concerned that a design agency will deplete your available budget? You need Designs Unlimited!
Design tasks we've completed
What our service costs each month!
What our Unlimited Design Service includes…
We accept unlimited design requests for all your essential day to day design needs. This includes any straightforward graphic design request that can be easily explained without the need for a phone or face-to-face meeting. Designs Unlimited is an online service and all design requests should be made via one of our online design request forms (click 'design request' in the navigation at the top of this page or within your private portal) and are assigned to your designer the next working day. These are just a small selection of the design tasks we will complete for you…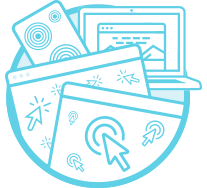 Display Adverts Design
We design adverts for Google Adwords, LinkedIn, traditional print publications and more.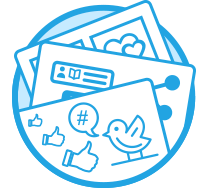 Social Media Graphics
Bring your social media and blog posts to life with professionally designed graphics.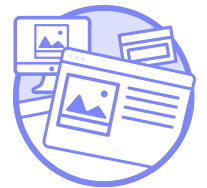 Website Graphics
We'll update your web banners or other web graphics, helping keep your site fresh.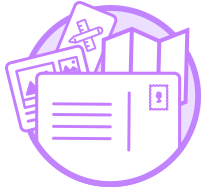 Flyers and postcard design
Need to create a simple flyer to promote your service? We'll design / update these for you too!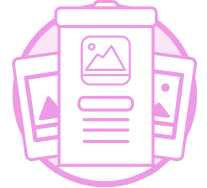 Point of sale graphics and posters
Bring your point of sale and simple exhibition graphics to life with our on-demand service.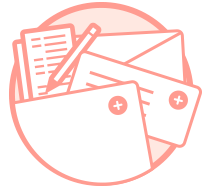 Stationery, forms and case studies
We'll design / update your business stationery, forms, case studies and more.
We don't aim to replace your existing design agency, freelancer or in-house designer. Instead, we're here to help you get all those day-to-day design requests completed – for a simple, flat-rate monthly fee. If your design request needs a phone call, a meeting, our advice or guidance, or has a tight deadline, it's almost certainly beyond the scope of what we'll deliver. That's where your existing design resource comes in! As you complete design requests they are assigned to your designer the next working day and completed as soon as is practically possible. The more you use us, the better value we become!
What our Clients Say…
We go out of our way to deliver a brilliant service for our clients. Here's just some of the great feedback that we get…
"Very pleased with the service, excellent communication and generally a feeling that you are dealing with a business that really cares about customers."
"Seldom do you come across a company that goes to such great lengths to fulfil ones requirements. Despite numerous requests and alterations, these have always been met with skill, patience and good humour."
"I have been delighted with both the quality of work and the efficiency of the team supported by their very slick online system. My graphic design jobs go smoothly and I would certainly recommend them to others."
Ready to Get Started?
There's no setup fees, no long term tie-ins and we provide a no quibble 14-day Money Back Guarantee