Looking For A UK Based Equivalent To Design Pickle?
.
Your search is over! Don't get us wrong, Design Pickle have a great reputation (as do we). But, with a 7 hour time difference between the UK and the USA, you can often lose a day in communications, which eats into your valuable turnaround time. Not only that, but there are subtle differences in the way that US / Far East designers will interpret your brief vs our UK based designers.
So, if you're looking for a fantastic design team, on a UK time zone, with English trained, UK based designers, then you need to consider Designs Unlimited! That's us!
We're a friendly team, have a great design ethos, pride ourselves on rapid turnarounds and we'd love to work with you!
Here are just some of the reasons to Choose Us
Unlimited design requests
Send us an unlimited number of essential everyday graphic design tasks and we'll get them back to you as quickly as possible. Typically within 2-3 working days.
Unlimited revisions
We want you to love our work, so there's no limit on the number of revisions you can request. If we haven't quite met your brief, let us know and we'll revise the design.
No contracts, cancel any time.
There are no contracts to sign, no setup fees and no cancellation charges. Just one low monthly fee and a friendly dedicated team to support your requests.
Design for Marketers
Constantly find your marketing budget being eaten up by multiple design requests? Or, worse still, that your colleagues seem to think you are a designer! Then you need Designs Unlimited!
Design for Entrepreneurs
Your business is growing and, to accelerate your growth, you need a flexible, reliable, high quality way to produce your marketing assets. You need Designs Unlimited!
Design for Start-ups
Feeling overwhelmed at the amount of collateral you need to promote your new business? Concerned that a design agency will deplete your available budget? You need Designs Unlimited!
What our Unlimited Graphic Design Service includes…
We accept unlimited design requests for all your essential day to day design needs. This includes any straightforward graphic design request that can be easily explained without the need for a phone or face-to-face meeting. Designs Unlimited is an online service and all design requests should be made via one of our online design request forms (click 'design request' in the navigation at the top of this page or within your private portal) and are assigned to your designer the next working day. These are just a small selection of the design tasks we will complete for you…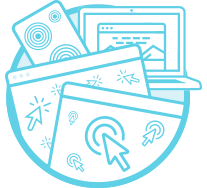 Display Adverts Design
We design adverts for Google Adwords, LinkedIn, traditional print publications and more.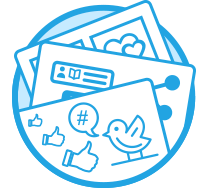 Social Media Graphics
Bring your social media and blog posts to life with professionally designed graphics.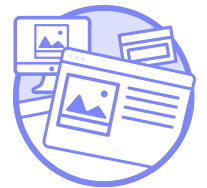 Website Graphics
We'll update your web banners or other web graphics, helping keep your site fresh.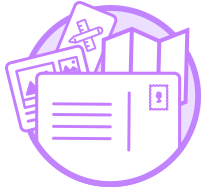 Flyers and postcard design
Need to create a simple flyer to promote your service? We'll design / update these for you too!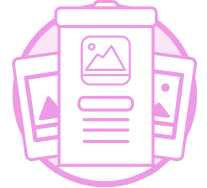 Point of sale graphics and posters
Bring your point of sale and simple exhibition graphics to life with our on-demand service.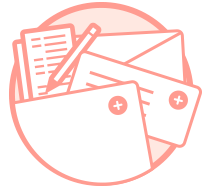 Stationery, forms and case studies
We'll design / update your business stationery, forms, case studies and more.
Ready to Get Started?
There's no setup fees, no long term tie-ins and we provide a no quibble 14-day Money Back Guarantee